With Frédéric Valentin, fellow PhD Student, we designed a study to investigate people' relations to technological objects, and particularly to objects concerned with bodies, or near bodies. It was a first step to propose workshops on wearables.
This study was conducted at La Cité des Sciences, in the Living Lab of the Carrefour Numérique, over two months. For people over 11 years old, it consisted of a self-administered questionnaire (that could be listened to and answered orally for people living with sensory impairments), followed by short reflective interviews after the questionnaire. For children, we proposed a drawing activity. We aimed at identifying their understanding and representations of technologies.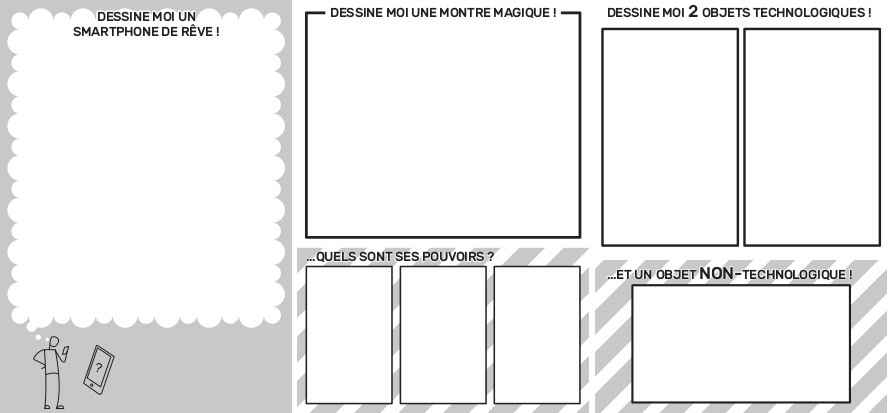 The stand
In order to be able to administer questionnaires anywhere in the science center (and as such to be accessible to most of the public), we designed a mobile stand. This stand was also designed with accessibility and mediation in mind.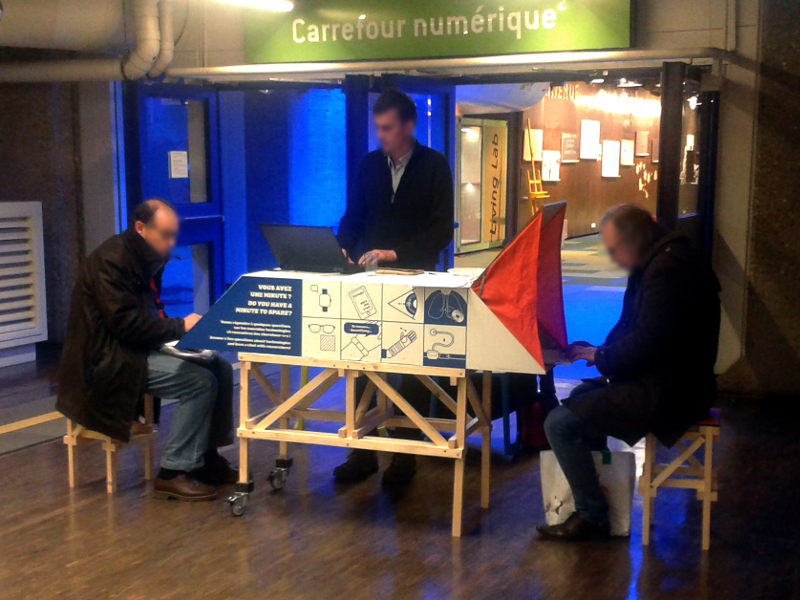 The stand had a very positive impact on the study, many respondents indicating it raised their interest, and that its 'homemade' look made the research 'less scary.' Our illustration, meant to be inclusive and suggestive, also played an important role.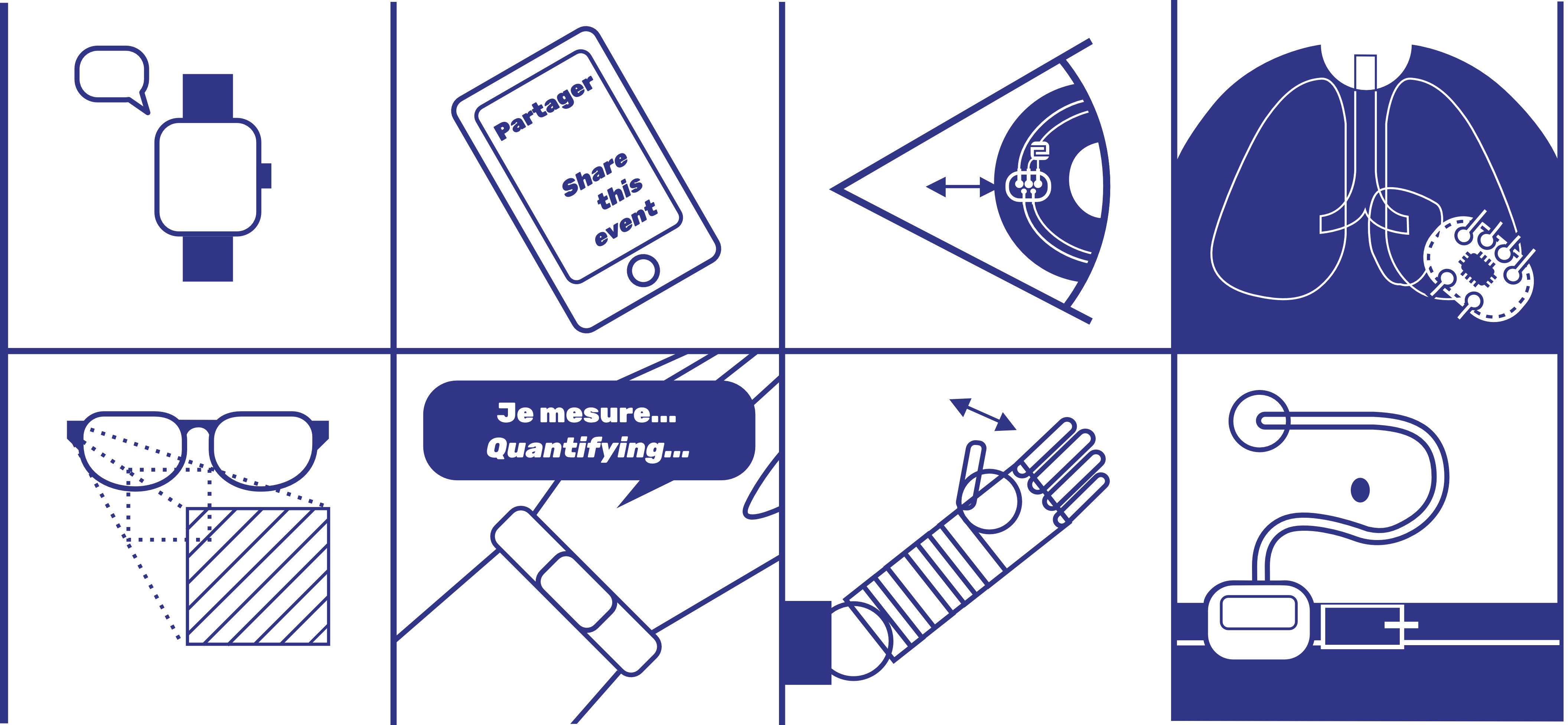 The questionnaire
Over the course of two weeks, we were able to gather answer from a hundred people, between 12 and 70. We are still working on the analysis of this data, but preliminary results point to the various roles of socio-cultural body representations in the perception of wearable technologies associated with health.
Main results
Our results will be published next year, and the data collected will be published as open data around that time.