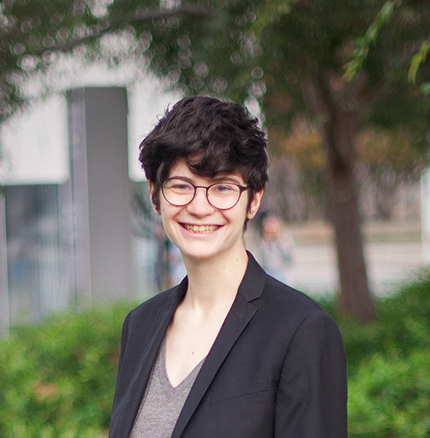 Hello there!
My name is Emeline Brulé and I am a Ph.D. student in Human-Computer Interaction and sociology at the engineering school Télécom ParisTech. I work at the intersections of learning, assistive and health technologies with a participatory, community-based, approach. I am a fab-lab aficionada and I make 3D printed models for education, wearables and multisensory interactive maps. I am part of the ANR project Accessimap. I am a committee member of Design en Recherche, a network of French-speaking Design Ph.D. students, candidates, and young researchers.
Previously I worked on digital publishing, as a student researcher in EnsadLab. I have a master in Typography and Editorial design from the Ecole de Recherche Graphique (Brussels), and worked a few years as a UX/UI designer and digital projects manager. I own a hacked knitting machine. Occasionally, I blog on Zsociologie and Medium.
You can reach me by email, or find me on Twitter, HAL, Academia Edu and Google Scholar. Or even on Wikipedia.
Teaching
During my PhD, I had the opportunity to teach engineering and design students for various institutions: Télécom ParisTech, Université Paris I, Université de Valenciennes, Campus la Fonderie de l'Image, the School of Design of Reims and the school of design ICAN.
I teach three main topics (through lectures, applied courses or workshops):
Design and Disability: with a focus on theory, web-accessibility, and participatory design
Design Methods: with a focus on ideation and prototyping
Design and Making: with a focus on frugal innovation
I used to teach:
UX/UI design: ideation and evaluation methods
Digital editions: design, tools, and small-scale production.
Other